Arknights CN wrapped up their livestream for their 2.5 anniversary, with a whole host of things that global players can look forward to in the following half year. Here are the cliffnotes:
"Near Light" event, focusing on the Kazimierz tournaments now that the Infected are properly allowed to compete

New Operators

1-star: Sniper "Justice Knight" (free)
4-star: Caster Pudding (red certificates)
5-star: Vanguard Wild Mane (event Operator), Caster Corroserum, Medic Honeyberry (red certificates)
6-star: Vanguard Flametail, Guard Nearl the Radiant Knight (LIMITED)
New Outfits

Rosa, Andreana, Pallas, Myrtle (free), Aak (CC#7)
New Modules

Phantom, Waai Fu, Projekt Red, Kafka, Passenger, Pudding, Leizi, Gravel

Contingency Contract #7: Pine Soot
Background and music change for homescreen
Live2D for Rosmontis and W
Kjerag event (expected Winter)
Permanent Integrated Strategies

ft. Phantom
To be updated seasonally
Collaboration Operator

5-star Supporter Nine-Colored Deer
Event timeline

Integrated Strategies, New Year event, Side Story, Chapter 10 main story
Ambience Synesthesia and Arknights Festival planned for 2022
Merchandise

audio-technica headphones
Music CDs
ipstar cafe event
Beach Party
Pop-up shops
Anime season 1 by Yostar Pictures
Recruitment update

6-star: Specialist Aak
5-star: Defender Hung
1-star: Sniper "Justice Knight"
We'll have to see if the Arknights CN collaboration Operator will be available during the global servers' 2.5 anniversary, considering Purestream and the Rainbow Six Siege collaboration was also eventually made available once the licenses were sorted out. No date has been given for the anime release, so just stay tuned.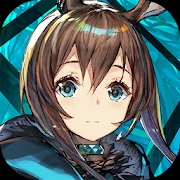 Arknights Global
Android, iOS
Take on the role of a key member of Rhodes Island, a pharmaceutical company that fights both a deadly infection and the unrest it leaves in its wake. Together with your leader Amiya, you'll recruit Operators, train them, then assign them to various operations to protect the innocent and resist those who would thrust the world into turmoil. Your tactics will determine the future of Rhodes Island. Fight for the Dawn!