The War of the Visions: Final Fantasy Brave Exvius global server pre-registrations are now open! The official launch is set for Spring 2020, so one expects within the next three months or so. Naturally, there are pre-registration rewards! They are as follows:
50,000: 250 x Visiore, 20 x Gil Snapper (L)
100,000: 250 x Visiore, 5 x NRG Restore (L)
150,000: 250 x Visiore, Weapon – Excalibur (UR)
200,000: 250 x Visiore, Vision Card – Aquatic Songstress, Siren (UR)
250,000: 250 x Visiore, Unit – Y'shtola (MR)
300,000: 1,000 Visiore
The wait is almost over, everyone! Now you can read the localization of the story of all the factions; Leonis, Hourne, Fennes, Wezette and the Crystal Sanctum and all the characters await.
The Japanese server had started off with a Final Fantasy XIV collaboration with Thancred Waters, but the pre-registration site for the global site for War of the Visions does not state the collab at present. The official backstory of the game is provided as follows:
WAR OF THE VISIONS FINAL FANTASY BRAVE EXVIUS goes back several hundred years ago to Ardra, a continent of Lapis, before the events of FINAL FANTASY BRAVE EXVIUS.

The story depicts a war between rival nations in a world where legends of the Crystals have been passed down since antiquity. Here, a tiny spark of fate ignites the flames that would embroil the entire continent in conflict.
Go ahead and get pre-registering then and sit tight!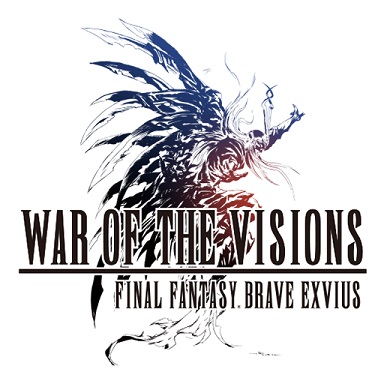 War of the Visions: Final Fantasy Brave Exvius
Android, iOS
In the latest work of the FINAL FANTASY BRAVE EXVIUS series, experience a battle that has remained unknown in the world of FFBE...until now. Characters from past FINAL FANTASY titles will be included! Twin princes and the beautiful steel maiden— The War of the Visions begins!